Digital & Paper Math Resources
If you are a new teacher, purchasing math resources can get expensive. Check dollar stores, garage sales, thrift stores for blocks, dice, dominoes, wooden shapes, etc. I once found a perfect book shelf to hold all my math resource containers for $12.! Look at the units you will be covering, month by month. There will be some resources that you can use all year and some that are for a couple months. You can also ask for donations – families are regularly cleaning their closets with toys and other items that are in good condition.
If your district uses a math curriculum, look to see what is available in your school. Some schools will purchase the manipulatives with the curriculum. That way you can slowly build your math resources. If you need to purchase your own, set a budget for yourself. In the primary grades, giving students the opportunity to play with manipulatives, to explore and experiment teaches them more than worksheets. Don't go hog wild and buy a bunch of units. Ask your colleagues what they are using. The first time I was told to create my own units from the principal, I purchased one math workbook and built around it. It wasn't perfect, but it worked for that first year and then I had a foundation to work from.
Teaching Math in the Long Run
You will also need to consider whether this will be a grade that you will be teaching for the long term. In my first 4 years, I taught 3 different grade groupings. Most of the time it was grade 1 (I had a couple splits) but resources will be slightly different if you switch to grade 3.
If you are looking for ways to teach math centres, please check out a couple posts that I have on the subject.
Boom Cards/Digital Task Cards
Subitizing Cards or Slides
Interactive Notebooks – Paper or Digital
Math Journals
Math Centres – Digital Center Board or Paper
Labels for your resources/containers
Math Manipulatives, such as blocks, dice, dominoes, money, clocks
Puzzles
Pre-Assessments
Data Collection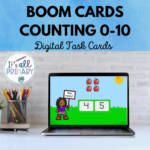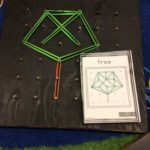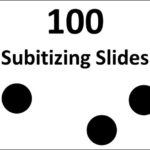 Previous
Next
You can find Boom Cards and other math products at my Tpt Store, click here.