We have been home figuring out remote learning for over 2 months now. How are you holding up? This post is not about self-care or keeping sane. Well, actually, maybe it is.  Have you heard of growth mindset?
The first two weeks home I was glued to the television watching all the news. The piles of work began to mount. It has taken me a few weeks to get myself into a routine (with a lot less tv and news) and now I'm feeling that I'm taking better care of myself by getting work done.
What I'm Doing
For me, pouring my thoughts into my work, works. It gets my mind off of the craziness of the world. I love teaching and I love being organized with my teaching. However, that hasn't been the case this year.  I have moved classes and schools twice this year (Read my blog on Teacherpreneur if you want more of the story). School stuff is piling up in the garage and now it is a HOT MESS!
Back in April I started a Youtube series on Teacher Things to Do while in Quarantine. This past week I posted #4, which is all about having a growth mindset through all this. I am quickly reminded by an IG post from I wrote just the other day.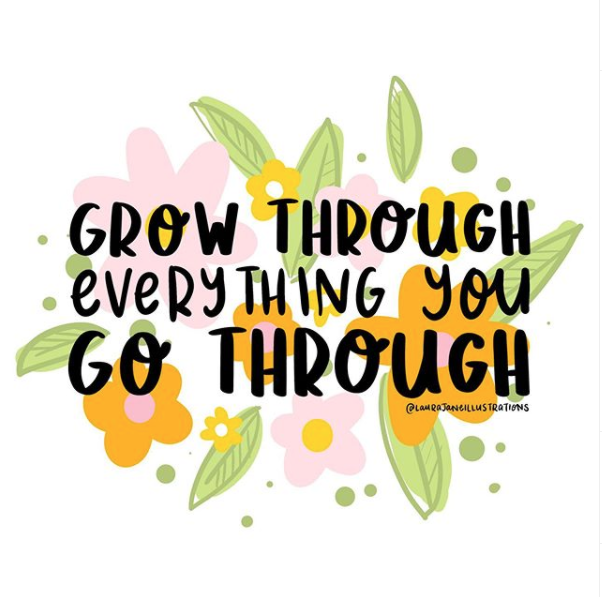 IG Post: I feel like we're all going through growing pains these past couple months. Hang in there! This is making us better teachers! Illustration by @laurajaneillustrations
If we are not growing through this, it's all a waste of time.  I have learned a lot about myself stuck at home. Some days I really don't mind it and other days, I want to break up with myself. I want to become a better person and teacher when this COVID stuff is over.  Carol Dweck talks a lot about "Growth Mindset". This is the point of the video. As teachers we are told to teach children the power of yet, but are we implementing it for ourselves?  Now is a great time to take stock and reflect on what's working in your classroom, what's working in your home life, and make tweaks to improve. You can be a better teacher every day!
Hugs,
Lori-Anne