It's hard to move forward without some serious planning. This blog is all about your gear, your math inventory. What do you have? What do you need? If we are to teach like a boss then we need to be ready for it! This post is part of a series on Teaching Math Like A Boss. You can find the first post here.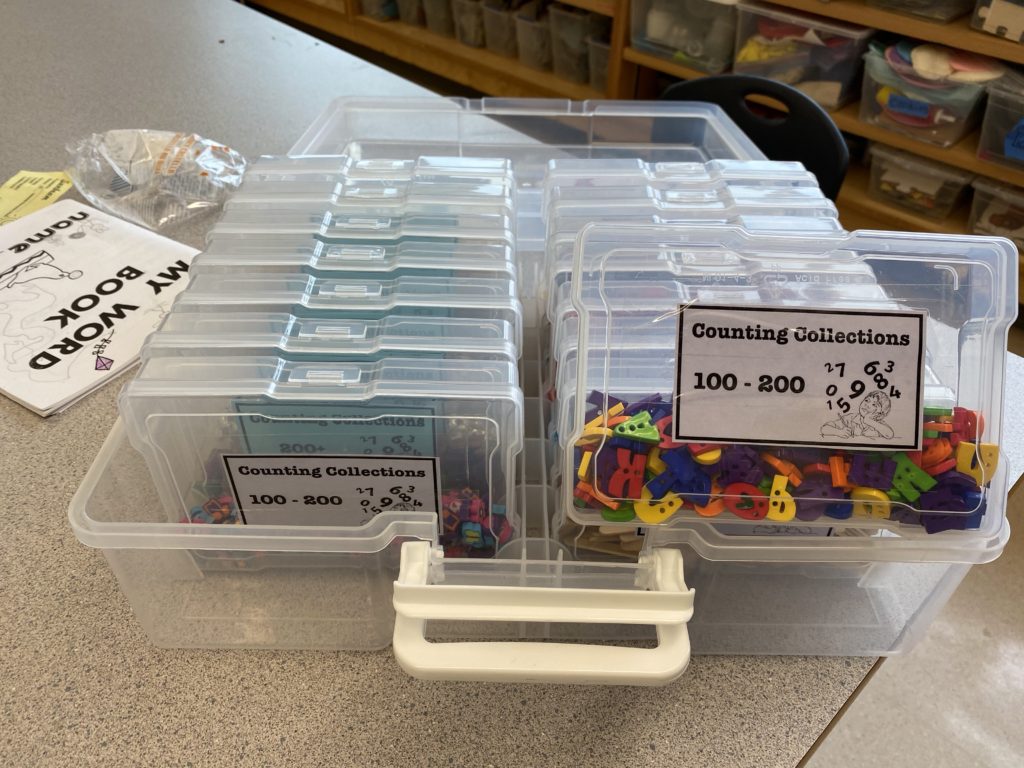 Math Resources
If you want math that is engaging, then you will need the stuff! When I first started teaching, I borrowed A LOT. Some of it came from teachers down the hall, some came from the school resource room. Books were borrowed from the public library (I still do this). Our school district provides die cuts and unit boxes which contain loads of ideas.
Here is a list of supplies you might want:
math curriculum
white board/SMART board
document camera (for online learning) or mirror for tablet
counting collections (your class can help you)
dice, dominoes, teddy bears (the counting kind)
playing cards, big and small
picture books about math
easy readers about math
colouring pages
I Spy books and sheets
math journals, workbooks
rulers, string
unifix cubes, blocks
containers to hold resources
labels for the containers
assessment/data sheets
coins, real and fake, dollar bills (fake!)
counters (single sided, double sided)
hundreds chart, numbers to 200, numbers to 30
spinners
2D, 3D shapes and objects
tangrams, links
outdoor objects (twigs, leaves, flowers – seasonal)
graphing mats
puzzles
There is a lot of stuff on this list! Want it on a checklist? Click here to download this math resource.
Personal Math Inventory
You are part of the inventory too! How familiar are you with the math program you will be teaching? Newbie? Veteran? What areas are you needing support? Assessment? Differentiation? Online Instruction? Organization? Be honest with yourself over the comfortability of teaching math. There might be some units you feel are easy-peasy while others are a little out of your comfort zone. Write your strengths and weaknesses out. I find that when I get "the stuff" out of my head and onto paper, some of the anxiety attached to it is disempowered.
Create A Math Purchase List
I keep this document at the front math binder. I have a constant "to buy/to get" list running in my head. Sadly, I will forget things and then remember on the day I wanted to use it (Bah!). If you are a digital person, try using notes on your phone or Google keep on your computer/laptop. If you notice on mine, there is a needs/wants column. Watch your spending. Teachers are notorious for spending out of their own pockets. Maybe you are given a classroom fund or can create a math resource fund-me project on the donorschoose.org site.
Math Inventory is Unending!
I hope this post has given you ideas on how you can get yourself prepared for teaching math. Don't get too bogged down on inventory. Set up a day at the beginning of the year and then do mini checks between units. If you have any questions, please do not hesitate to write them below.
Happy Teaching!