When asked about what products to make to boost your sales, my immediate answer is TPT Trends. What is trending on Teachers Pay Teachers right now? Let me give you a quick snippet of what is trending at the time of this blog post.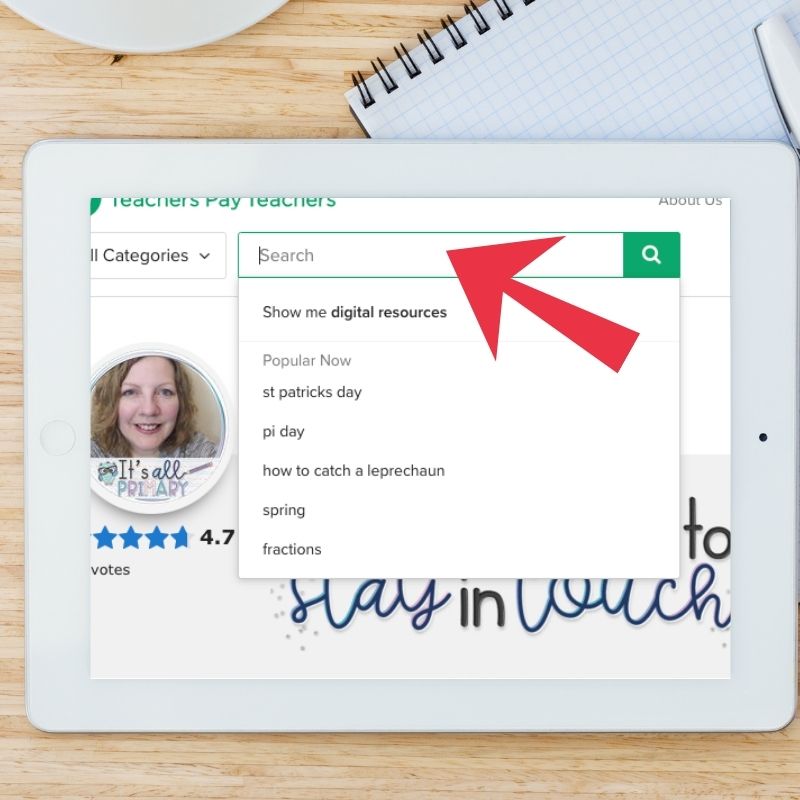 If you notice, all I did have click the search bar and what's trending appears in the volume order. It will be St. Patrick's Day in the coming days. Though, I am on Spring Break (yippee!), there are still many schools in session. But, this tells you what buyers are looking for! Do you have products in your store that match these search results?
If you have a good base of products in your store and are deciding what to create next, then consider creating products that are aligned with TPT trends.
Now, just creating trending products will not be a sure-fire way to boost sales. You will be competing with thousands of other TPT sellers doing the same thing. You will need to optimize your product to get it on the first or second page. Some of these trending items have massive amounts of existing products. Let me show you another screenshot. We are going to search "St. Patrick's Day" and "How to Catch A Leprechaun" for Grade K/1.
St. Patrick's Day is the more popular search so it will probably have more products offered. See below.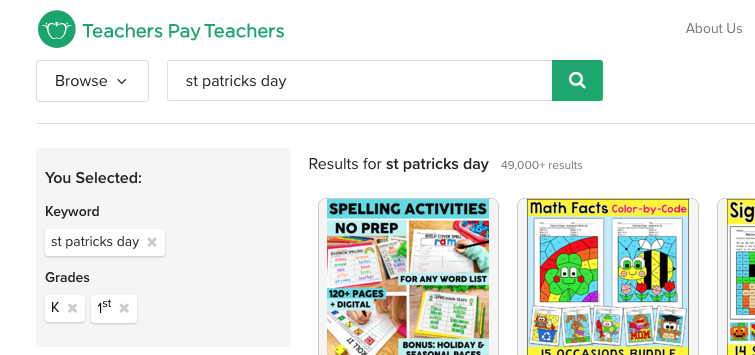 By filtering Grades K&1, you can see that there are over 49,000 products available. This is a high number. It's difficult to get your new product seen when there are this many products (but not impossible). Let's look at another topic in the search.
When searching "How to catch a leprechaun", there are only 1404 results for Grades K & 1. That's a big difference. Your chances of getting your products seen are much higher.
The Biggest Takeaway From TPT Trends
One of the biggest tip I can give you when it comes to sales is VISIBILITY! You need to get your products seen! If you are making products when the search results show thousands and hundreds of thousand products for the same product, you are going to struggle to get your products visible to an audience. It is not impossible (I think I said that), if you market your products.
Spend some time before you make a product researching TPT trends and search results. Keep track of what is trending each month (homework assignment). You will find that some months evergreen products are at the top of the list. If you are not search about the different between evergreen and seasonal products, you can find more information here.
Until then,
Happy Selling!
Lori-Anne