Follow my blog with Bloglovin
Handwriting numbers for young students is harder than it appears. Did you really want to hear that? As teachers, we really don't know what our students have been taught prior to coming into our classroom. What does their pencil grip look like? Have they already formed opinions regarding printing?
Create a Foundation for Handwriting
Let's start with your room. Keep the fonts on your decorations simple. One thing that educators are becoming more aware of, is that children's brains can be overstimulated by all the "stuff" on the walls. You need some "white space" for their eyes to look at. This includes the fonts you use on posters, ABC charts, name plates, etc. Keep it simple! Interesting enough, many children will never remember how a room was decorated, unless there was too much stuff.
Pencil Grips
This is a big one. There is a small window of time on pencil grips. I heard years ago that the pencil grip formed by age 8 is the grip students have for life. Don't expect next year's teachers to fix it. If you see it, help the student correct it now.
I have a variety of pencil grips in my desk. If you have pencil grips, do not hand them out willy-nilly. Look at each student's grip and then privately talk to them. I have grips that have stars embossed on them, to tell the student where to place their hand. I let them know that it will be uncomfortable in the beginning. Then watch. Some will need to be reminded, others seem to like using. them. If you are not sure how students should be holding the pencil, the Pencil Grip store has a free download of a grip chart.
Holding the Pencil
I talk about this in a previous post and I keep referring to this video I made last year:
Students really enjoy this activity and even online, students see me doing thumb exercises and they join me!
Before You Start the Numbers Booklet…
Now your students should be ready to practice the numbers. BUT, before you do, let's talk about starting points. Starting points are recommended spots that students should start the number. Does it make a difference? I think it does. Do not assume that students will use the starting points. Model it on the whiteboard, model it in small groups.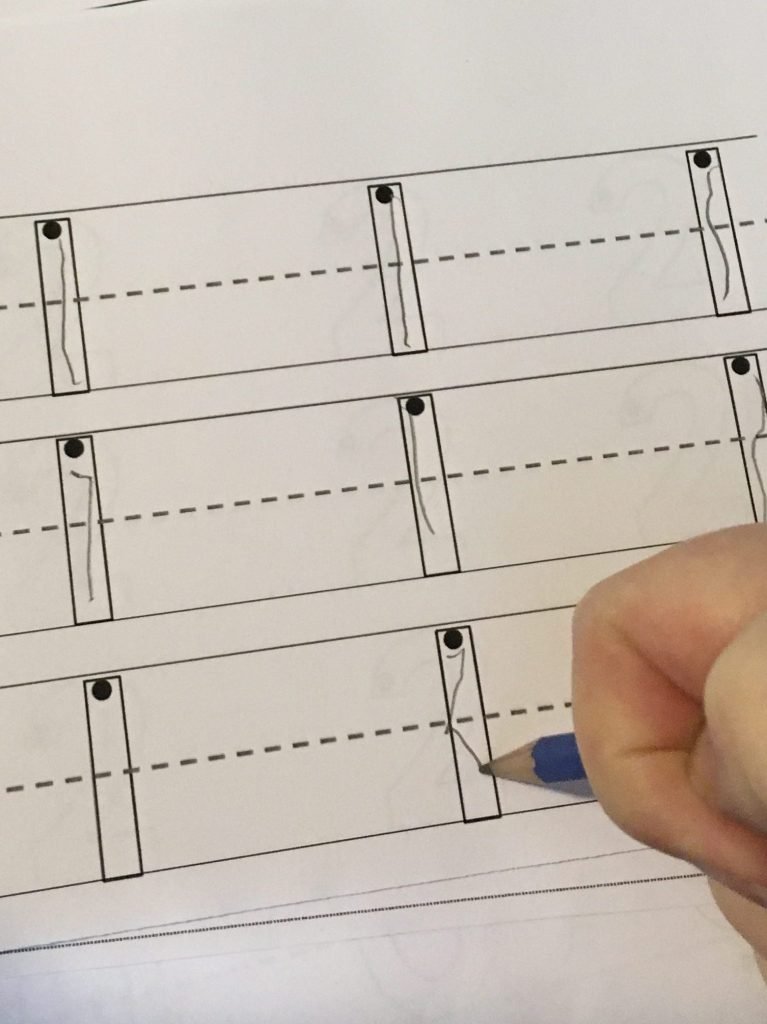 Starting Points for Numbers
Numbers that start at the top line: 1, 4, 5, 6, 7,
Numbers that start below the top line: 0, 2, 3, 8, 9

For many of us, we tend to teach numbers in order, but when you are thinking of starting points, consider teaching the numbers that start at the top first. It may feel weird, but we are trying to develop habits of motion in the brain.
Handwriting Numbers Booklet
Before you create or purchase a handwriting numbers booklet, look at the font used for the numbers. Does it really work? I've seen a few booklets that show very fancy/cutesy fonts which are impractical. Find one that is straight forward and offers tracing and free hand writing. There are studies that show that tracing alone does not help. I can attest to that. If you are having trouble finding something, then please, check out my Numbers 0-9 Booklet over at Teachers Pay Teachers (see image below).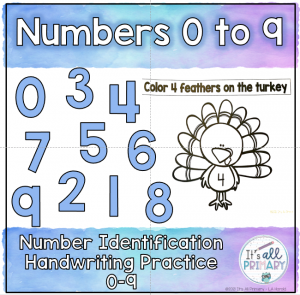 If you have any questions or need more information, please comment below. You can also find me on Facebook and Instagram. Until then,
Happy Teaching!
Lori-Anne