Whether you are teaching the numbers 0 to 9 in preschool, pre-K, kindergarten or even grade one, I'm going to show you the method to my madness. There is a lot more to learning numbers besides counting. We are going to look at the set up to teaching the numbers, showcasing small but impactful strategies that you can implement today.
Little Hands Expectations
Have you read one of my previous posts on the bone structure of childrens' hands? (You can find it here) But in that post I talk about expectations of childrens' writing given the bone structure of their hands. If you want to see x-rays of childrens' hands, go to bonexray.com. I cannot post the images here due to copyright infringement.
The point is, if you look at the bones of a 4 year old child and then look at a hand of a 7 yr old, there are some significant differences. And those differences reveal themselves in the development of a child's fine motor skills. When teaching children how to print numbers, we need to have a realistic expectation of how that printing is going to look. I learned this the hard way. As a new teacher, I was never taught this. I would get after students for their printing. Their numbers were not on the lines. They were not printing with proper formation. Sometimes I would make them write the numbers again!
I look back and think, "why didn't anyone tell me this?" University doesn't tell us everyone. That's why there is Youtube! Haha – just kidding. But the important thing is that we know now, so what are we going to do about it?
Set Up Your Teaching of Numbers
Do you teach starting points? I don't ever recall knowing this growing up. I learned it at an early literacy workshop. Does it make a difference? I think it does. When giving students worksheets or activities with a starting point, draw attention to it. Just because it is there, doesn't mean it will get used.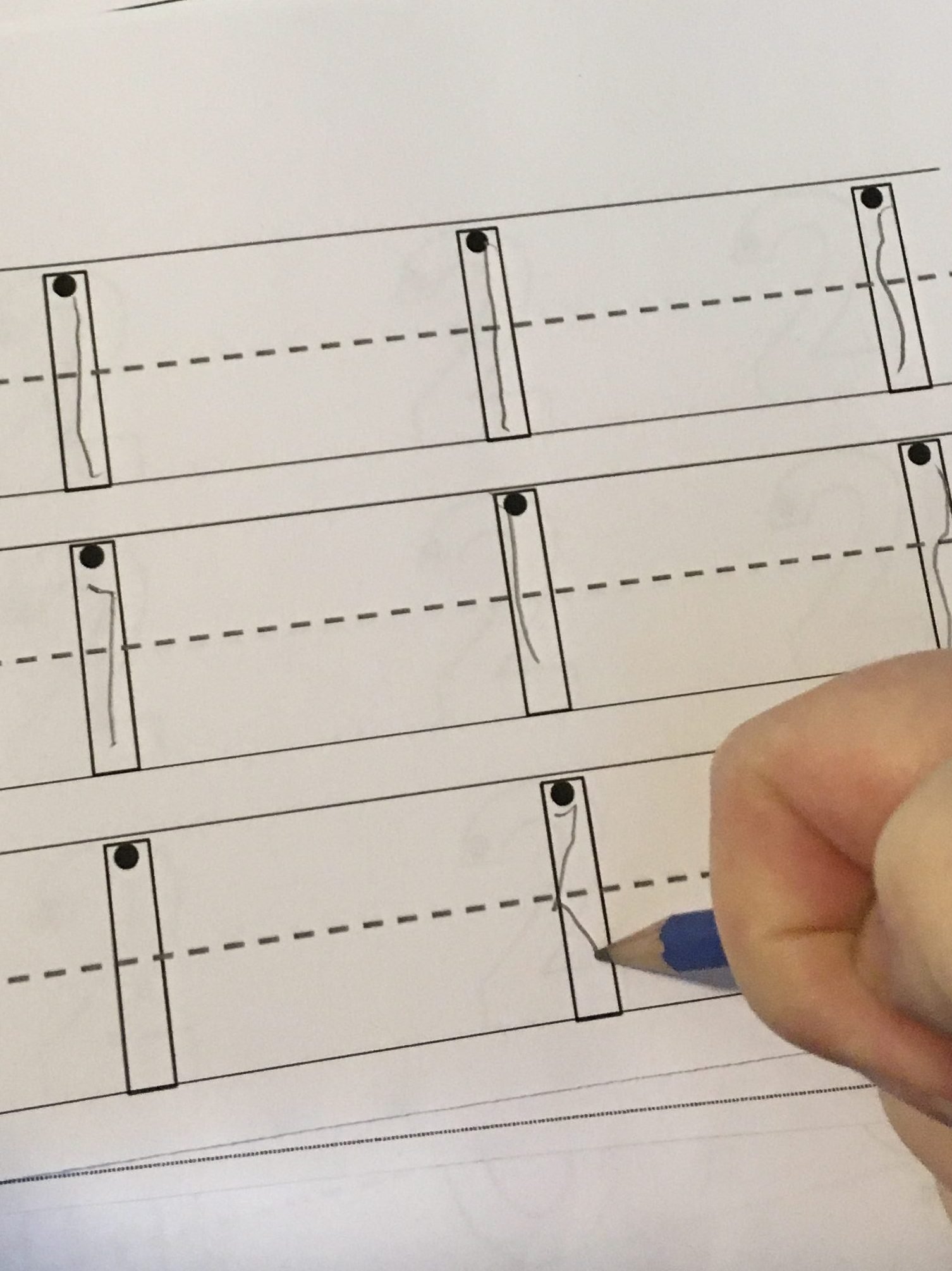 Start with Tools
You will need large pencils because regular pencils can hurt little hands. You can find a variety on Amazon. I use these red ones for K/1. They also fit into my pencil sharpener which is a bonus. Really Good Stuff also has a selection of jumbo pencils.
I have a video on teaching how to hold a pencil and ways to strength the muscles in small hands. I wouldn't recommend doing this with 4 yr olds as mentioned, this could hurt the hands.
Incorporating Number Rhymes
Music is very powerful. It's amazing that we can remember the words to songs we listened to as teenagers, but can't remember what we ate last night. Still can't remember. There are several Youtube videos that teach number songs. When teaching how to print numbers, use rhymes. Rhymes are usually learned as fast as singing.
Set Up Materials Needed
Use a variety of manipulatives, books, indoor and outdoor objects. Numbers and number sense are great for centres. Spend time teaching about the difference of fonts. FONTS – some are wacky! Why does the 1 look like an l? We need to put ourselves in the shoes of our littles ones and consider what this must look like, if this is the first time they are looking at numbers.
By the way, when purchasing worksheets, don't go for the crazy fonts. Find worksheets where the fonts are very clean and clear. Also, extra images around the frames can be visually overstimulating for little minds.
Now What?
You are ready to start teaching this! The next blog post will be on the actual teaching of number printing. I will put a link here when I've finished writing it. Until then,
Happy Teaching!
Lori-Anne