When you pick partners in your class, does it cause some stress? How do you to it? What do you use? Are you a random picker or do you choose carefully the student partners? We are going to look at a couple options to try this year.
Pick Partners As A Form of Classroom Management
Choosing which students will work together can create good situations or bad. They can be disruptive or harmonic. Most students do like the opportunity to work with a variety of other students, while some only want to work with their friends. Although some teachers will allow students to pick their own partners, this can often ostracize other students. I believe you need very intentional with partner (and groups) when you are teaching specific skills. If it is just "fun time", have at it! And, as the school year progresses, you will know who works well together and who spends their time chatting. So what are your best options?
Equity Sticks
This is one of the easiest strategies to set up. It's also one of the cheapest. Have one jar with either popsicle sticks, craft sticks or tongue depressors (wider sticks), with each student name on them. I usually put it behind my back and pull out. Students think of this as "fair", hence the name. This can be good or bad. I don't know how I am able to choose the same students, pretty regularly. Sometimes the students will use this method to pick someone to help them. Again, sometimes it works, sometimes it doesn't.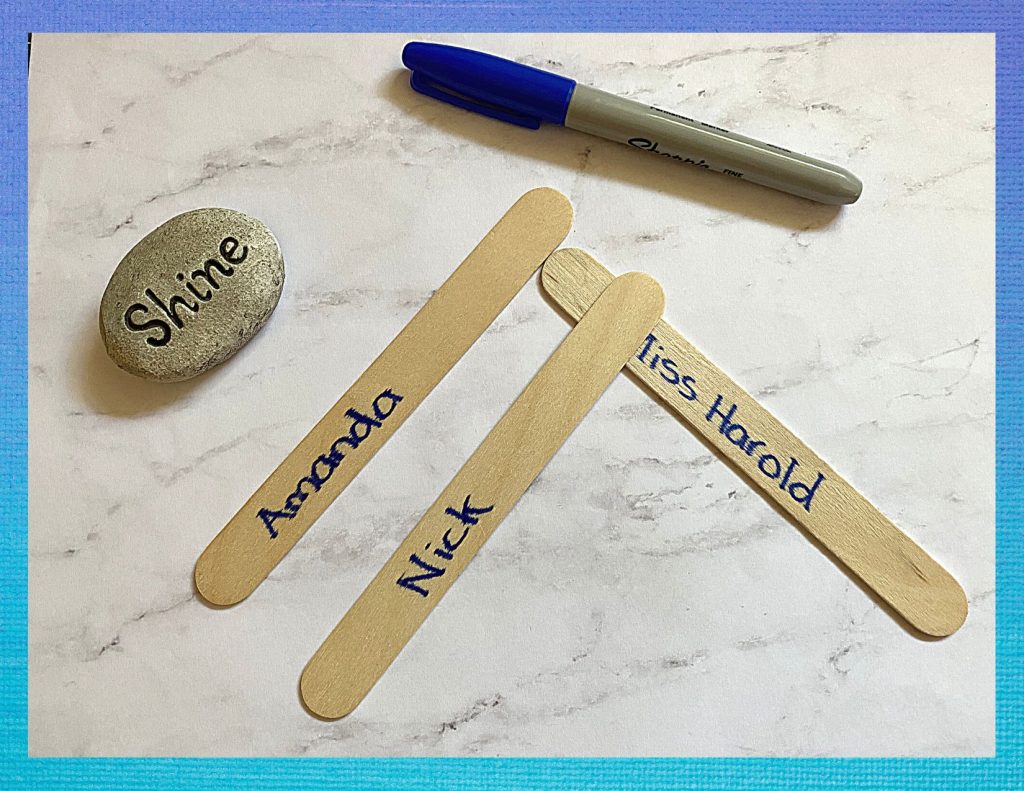 Online Random Selector
This is the same as the equity sticks but it is online. It is a free online tool for choosing a name, Wheel of Names. Just add your class names in the box and click to spin!
Random Group Generator is an online tool if you need to put students into groups. This one has a Chrome Extention to add to your desktop.
Again, you do not have choice in the selection. Maybe you want it this way, maybe you don't. Depending on the activity, I have used all of these. But it's very passive. The students are waiting on you (or the computer).
Pick Partners With Cards – Find My Match
This is a newer strategy to my repertoire and I really like it. It requires a bit more prep but students consider it an adventure. You can probably do this with a deck of cards or a set of alphabet cards. Make sure that there are only pairs. For example with a deck of cards, tell students that they need to find the student with the same color of a number (example: red nines). Have the exact number of cards available for the students in the room. If you have an odd number of students, either add a "third" card or a "wild" card.
These created decks of cards were easy to make and are lots of fun.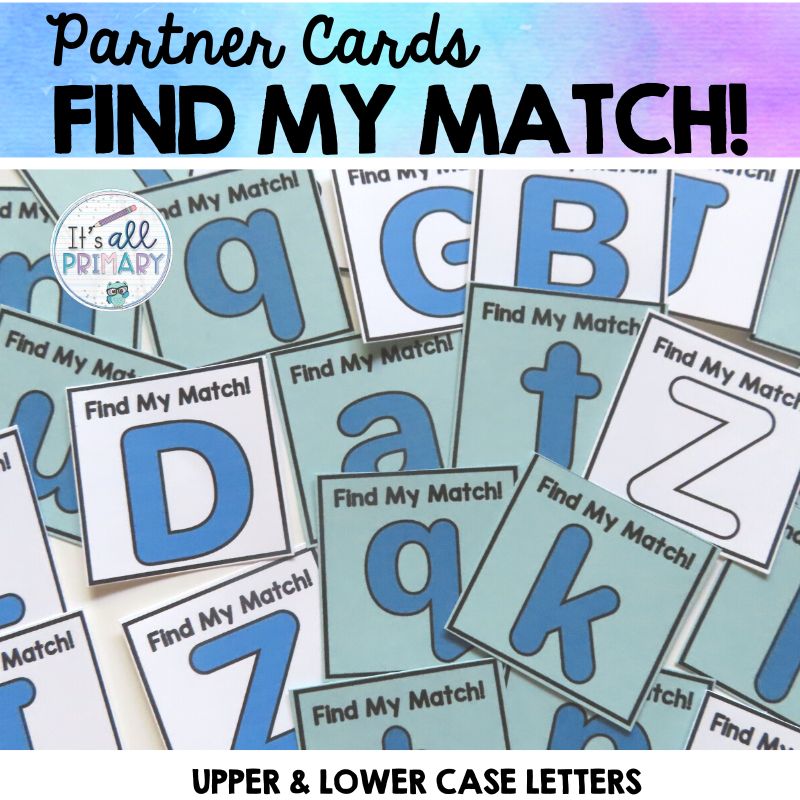 I only recently started creating my own, but there is also a deck of fall-related cards available.
So, what do you use to pick partners?
If you are looking for teacher tools, I discuss 3 Ways to Differentiate in the Classroom in this post.
Happy Teaching!