Teaching Place Value – Part 2
If you haven't had the chance to read Part 1 of this series, I would highly recommend it. You can find it here. Now that students are playing with collections and a variety of numbers, it's time to introduce regrouping. Remind yourself that many of your students might not grasp this concept the first couple times. Then again, you are probably going to have some students who can already regroup before you've taught it. I get this every year and I have it this year!
Ten Equals One
This year has been a little trickier teaching regrouping due to COVID and Blended Learning. I don't know why the district calls it blended coming to school is optional and all but one grade two student are staying home. I started teaching Place Value with a Place Value chart on the calendar behind my desk. This is where I sit every morning for "Morning Meeting". Students see it but I do not teach it at this time.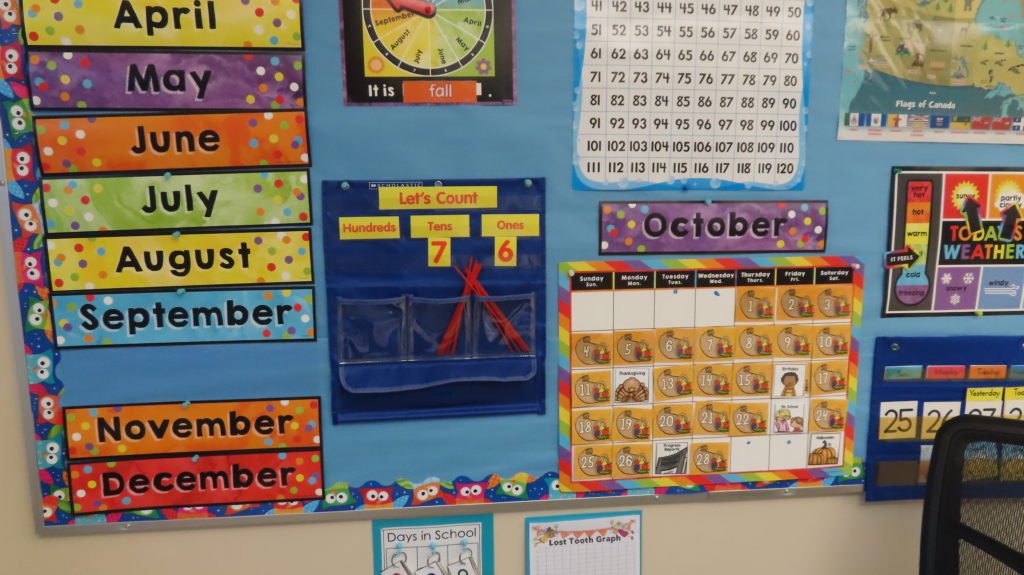 You can probably find a place value chart at any teacher store. Here is the link to the chart I purchased on Amazon. When teaching I use the words, "Place" and "Value" a lot. I think this is significant. The placement of the digit determines its value. During our scheduled math time, we will play with the straws in the ones and tens place (up to 99, without regrouping) until I feel all of them "get" it. Then, I will start putting more than 9 straws in the ones pocket and again, talk about value and placement. This won't be a formal lesson, yet. We are just playing with the numbers.
Base Ten Blocks
I also have a set of magnetized base ten that I use with the students. This particular set has more cubes and rods for regrouping tens and ones, but only 2 flats to represent hundreds.
If we were in class, the students would be playing with the base ten manipulatives because I want them to see the connections between each of them. Many will show me that they can fit 10 of the cubes onto one of the rods. "Are they equal or the same?" I will ask. Some say "yes", while others aren't sure. Sometimes I think this could be part of a child's spatial development. Do they see how objects fit together? Math is about relationships.
Find different ways to show how 10 ones equals 1 ten. Don't be in a rush to get to the worksheets. Play for a couple weeks with manipulatives. Listen to their comments, and when you feel many are making connections, give a formal lesson on regrouping. Start with addition only. Teaching addition and subtraction together can be a nightmare.
Let me know how it goes. If you would like more information drop me a line!