Memorizing words is not easy for many students, young or old. As teachers we need to be providing skills to bring about success with these words. Common exception words are words that do not follow the common phonetic spelling rules children but my question is what common phonetic spelling rules are taught at this age? This is also part of a series that I'm writing on common exception words in the class. You can find the first post, What Are Common Exception Words, by clicking the link.
Here are 5 ways to teach common exception words in the class.
Teach Common Exception Words Orally
For a long time, we were told to teach our sight words by memorization, but the research is very clear that retention is low. By teaching your children that CEW or any sight words can be sounded out, retention for your students will increase dramatically!
To teach common exception words in the class effectively, start with the sounds of the letters of the alphabet.
Start with the smaller words. If your students know the common sounds (first sound) of the alphabet, you will be able to sound out 2-3 of the words. But by teaching the 2nd and 3rd (and 4th!) sounds of the single letters, you will be able to sound out 20 words from Year 1.
Teach the Digraphs that Apply to the CEW List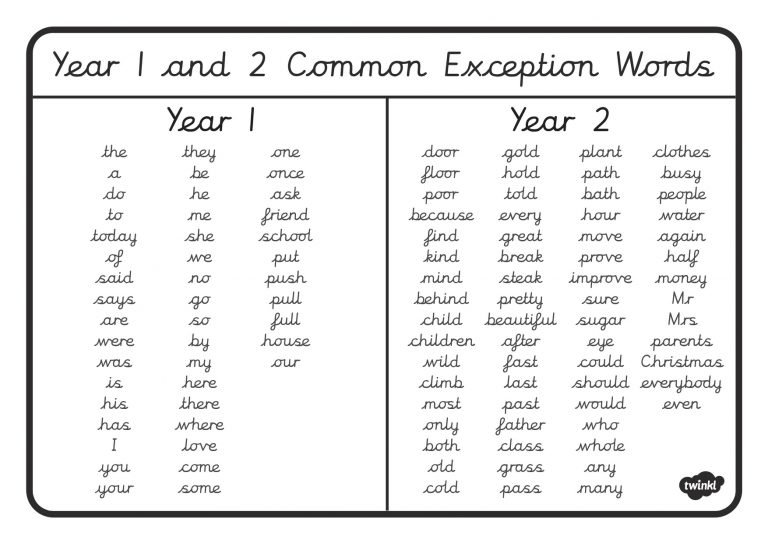 Depending on the list you are using (let's use Year 1 again), certain digraphs will need to be taught
th – the, they, there
ay – today, says
ai – said
ar – are
er – were
ou – you, your, house, our
sh – she, push
wh – where
ie – friend
ch – school
oo – school
ey – they
Teach the Spelling Rules that Apply
jobs of silent e
English words do not end with an i, u, v, j
c and g make their 2nd sound before an i, e, or y
Using the above will cover over 80% of the words from the list!
Heart Words
There are a couple words on the Year 1 list that are "heart words". The words "of", "said", "one" and "once". But, there are little stories (morphology) to go with these words.
Teach Common Exception Words in the Class with Manipulatives
Worksheets have their place. When teaching spelling, reading, words, it is good to have a mix of oral, visual and textile components. If you are working with younger child, Playdough™, sand, double sided chips or markers are great. When I introduce words I usually start with oral, breaking down the word by sounds, digraphs and blends.
Then, if it is a whole class activity, we are using mini white boards. What I enjoy about mini white boards is the ease of fixing mistakes. I also use this time to work on their penmanship skills. Keep tall letters tall and small letters small.
Use Games to Teach Common Exception Words in the Class
Do you have games in your class that incorporate high frequency words? There are some sight words or high frequency words games on Teachers Pay Teachers, but you might want to consider creating your own with the list of words that you need. Word Mats are something I recently created. I made them specifically for spelling words, and then high frequency words. The image is showing a number word. The letter x takes up 2 boxes because it is making 2 sounds – /k/,/s/.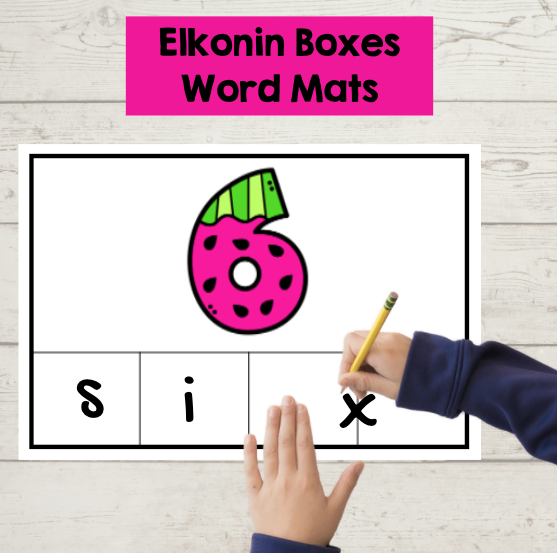 Give one of these strategies a go! You'll never know if you don't it! Until then,
Happy Teaching!