A couple weeks ago, I had not one but two people ask me, "What is Teachers Pay Teachers?" My first reaction was, "Really? You haven't heard of Teachers Pay Teachers ?" I think when you are in the midst of something, it feels strange that not everyone has heard of it. But there are still a lot of teachers who have not heard of this website. So, let's answer a few Google questions.
What is Teachers Pay Teachers (TPT)?
Teachers Pay Teachers is an online marketplace, much like Craigslist, Ebay or Facebook Marketplace, except that everything is (or should be) education-based, and original creations from teachers. Now there are different resources on there that don't appear to be education-based, but for the most part, teachers are selling units, lessons and other products that they have created and want to share (for a price).
Is TPT a private or public company?
Teachers Pay Teachers is a private company. It was started in 2006 by Paul Edelman. This former NY teacher witnessed that teachers were underpaid for their work, and saw an opportunity for teachers to make some money on the side for their efforts.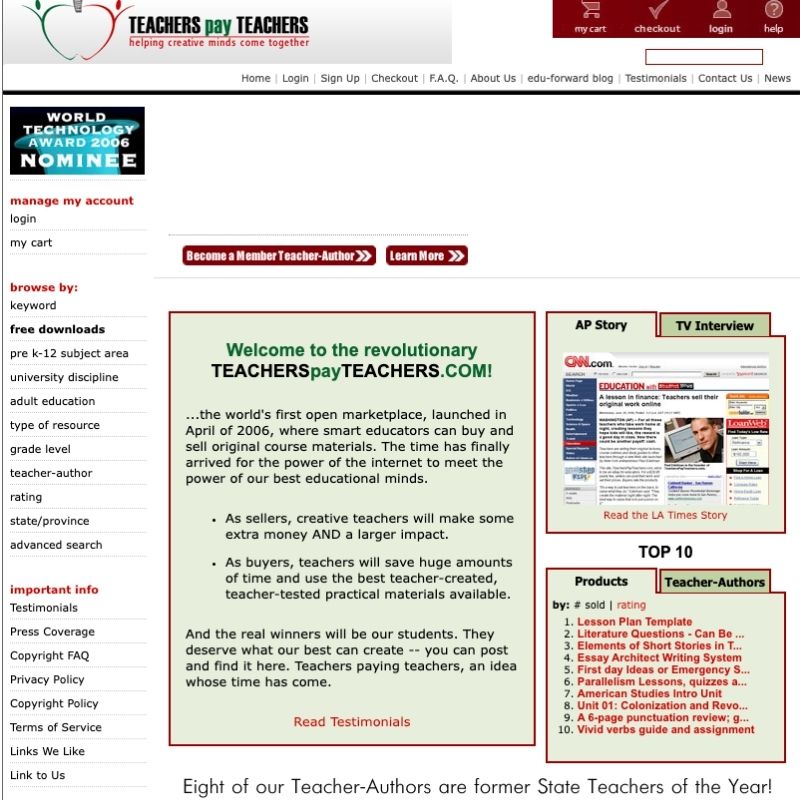 TPT has grown significantly over the years and today it is the largest teacher resource marketplace. It is not perfect, but many teachers' lives have been financially changed because of this website.
Do You Need To Be A Teacher to Sell on TPT?
You do not need to be a teacher to sell on TPT. Most are, but there are also homeschool moms, speech and language specialists, font and clipart artists. This marketplace sells worksheets, videos, digital products (Easel, Google Slides™, Boom Cards™), projects, clipart, fonts, lesson plans, assessments, and games. Pretty much anything that has to do with education.
TPT offers school licences, gift cards and forums for teacher sellers. They strive to make the experience for both the teacher-seller and teacher-buyer, a positive one.
If selling on Teachers Pay Teachers sounds like a viable way for you to make money, the setup is free! In fact, I have more posts about starting and making money on TPT. You can read, "Create a TPT Store while Teaching Fulltime" next. Many teacher sellers still teach full time in the classroom, including me!
Looking at the screenshot above, you can see the all time top-selling products. Some of these teacher sellers are already millionaires with the earnings! Teachers Pay Teachers takes time, but the rewards can be quite satisfying.
There are more posts you can check out OR if you are looking for specific information, feel free to ask any questions. You can also email me if you want to talk privately.
Until then,
Happy Teaching!